About The Author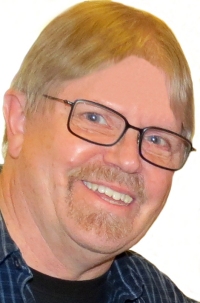 Clay Eals 11/2017
Clay Eals, born July 21, 1951, lives in West Seattle, Washington, and has devoted his adult life to writing and publications. He worked 15 years as an editor, reporter and photographer for four Pacific Northwest newspapers, two years as a journalism teacher and 13 years as a curriculum writer and publications editor for Fred Hutchinson Cancer Research Center, five years as communication officer for a children's and family services organization called Encompass and nearly five years as executive director for the Southwest Seattle Historical Society.
His book, "Steve Goodman: Facing the Music," is the culmination of eight years of research and writing.
In 2006, he wrote a chapter of and designed the 128-page "Rain Check: Baseball in the Pacific Northwest," published by the Society of American Baseball Research and University of Nebraska Press.
In 1996 he wrote, edited and designed "Every Time a Bell Rings," a biography of child actress Karolyn Grimes (Zuzu in "It's a Wonderful Life"), published by Pastime Press.
In 1987, he edited, designed and partly wrote a 288-page history of West Seattle, "West Side Story," published by the West Seattle Herald and Robinson Newspapers.
He is doing research for a biography of Fred Hutchinson, namesake of baseball's Hutch Award who was named Seattle's Athlete of the 20th Century.
He is the co-author of a weekly photo-history column, "Now & Then," for PacificNW magazine of The Seattle Times.
His volunteer work has included leading the preservation of a 1942 movie theater and playing Santa for the American Heart Association.
He is married to former journalist Meg Eals. His daughter and granddaughter, Karey and Ronia Emma Bacon, live in Philadelphia.